Will Ben Sasse throw his hat into the proverbial presidential primary ring? If so, is he looking to establish himself as a common-sense Republican alternative to MAGA freakshow candidates?

(Main image courtesy of PBS)
In a rousing speech at the Reagan Foundation last night, U.S. Sen. Ben Sasse (R-Neb) unleashed outrage on the "weirdos" that he said are sharply diving America.
The senator accused some of today's public servants of being "performance artists," insisting they're more focused on making a splash on social media and seeing themselves on cable news than securing America's standing as a global superpower.
And while he claimed those 'weirdos' were on both sides of the political spectrum, it's not difficult to read between the lines to understand who he was really referring to.
And they are weirdos, indeed.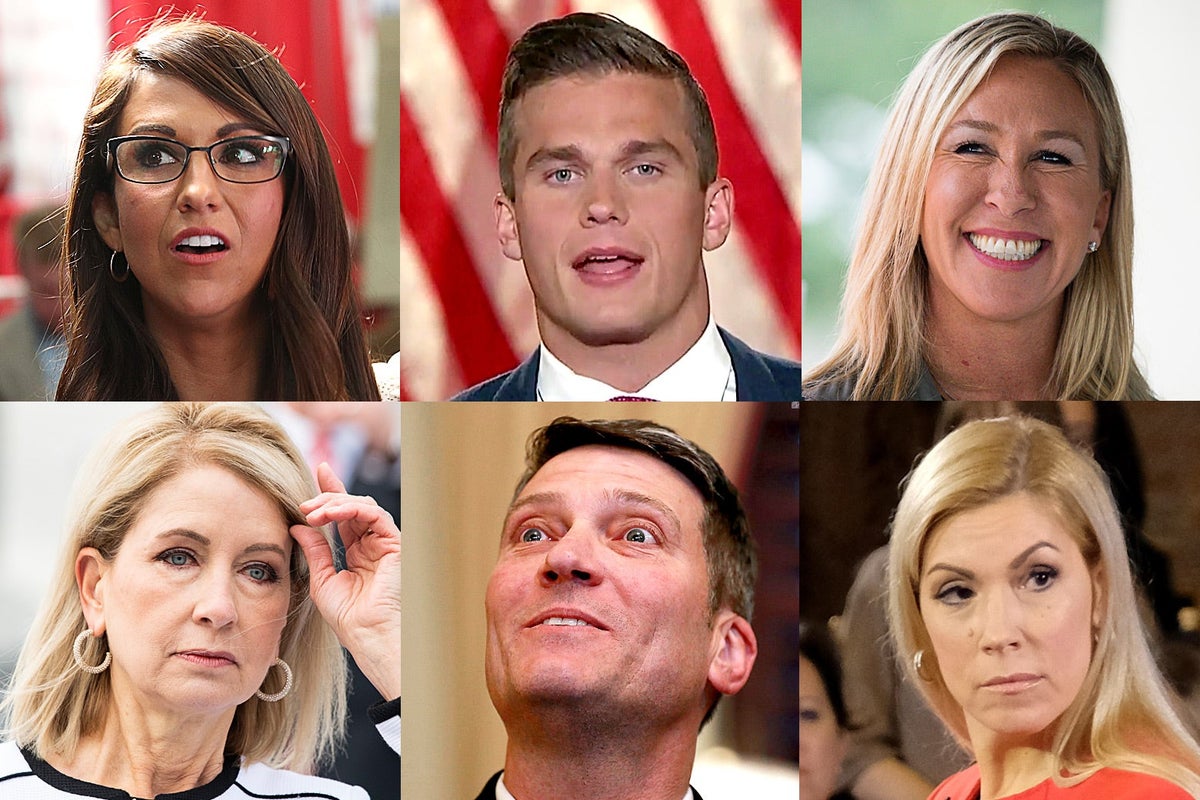 Here's looking at you former President Donald Trump, Rep. Matt Gaetz, Rep. Marjorie Taylor Greene, Rep. Lauren Boebert, Sen. Ted Cruz, Sen. Ron Johnson, Rep. Paul Gosar, Rep. Madison Cawthorne, Sen. Rand Paul, Sen. Josh Hawley, Gov. Kristi Noem, and Rep. Jim Jordan.
And here's looking at you, a few of their enablers, Rudy Guiliani, Chris Christie, Mark Meadows, Sen. Mitch McConnell, Rep. Mike McCarthy, Steve Bannon, and the My Pillow jester.
Ringling Bros. and Barum and Bailey Circus have nothing on those clowns. And Sasse seems to agree.
"This is a government of the weirdos, by the weirdos and for the weirdos," Sasse said Thursday night in California.
"Politicians who spend their days shouting in Congress so they can spend their nights shouting on cable, are peddling crack — mostly to the already addicted, but also with glittery hopes of finding a new angry octogenarian out there."
Sasse seems to imply some politicians are taking advantage of America's elderly. (By the way, an octogenarian is someone between the ages of 80 and 89).
"The last 75 years, with the U.S. as the globe's unrivaled superpower, we have seen shocking peace and shocking prosperity, by every historical measure," Sasse said.

"Every generation has a choice, to get off the couch and build — or to resign as the rich kid who lets the family business fall apart. Because, make no mistake, the loss of confidence we're experiencing has disastrous real-world effects."
Sasse told his audience that, thanks to the "jackwagon" politicians and "isolationists," America is losing its global political influence and international might.
Once a strong defender of Trump, Sasse, in October 2020, ripped into the former president for his alleged antics at a campaign town hall event.
Just weeks prior to the presidential election, Sasse insisted the former mocked evangelicals behind closed doors.
He also stated Trump's family treated the presidency like a business opportunity and chastised 'The Don' for cozying up to white supremacists and treating women as second class.
"The United States now regularly sells out our allies under his leadership," Sasse said in 2020, tearing into Trump who he also criticized for alienating voters with his "stupid political obsessions" and "rage tweeting."
In December 2020, when Trump pardoned many people connected to himself, Sasse said, "This is rotten to the core."
Incidentally, Sasse acknowledged Joe Biden's win in the 2020 presidential election and condemned Trump's efforts to overturn the election results. After the House of Representatives voted to impeach Trump, Sasse joined six other Republican senators in voting to convict Trump on February 13, 2021.
So, back to the question at hand – Can Sasse make a serious run for the presidency in 2024.
Ben Sasse in 2024?
The Nebraska senator isn't alone in his belief circus sideshows have infiltrated leadership roles at the highest positions in government. For instance, U.S. Rep. Lauren Boebert is facing a primary challenge from Colorado state Sen. Don Coram who has accused her of committing 'embarrassing juvenile antics on the national stage.'
While there's a faction within the GOP that wants to focus on true conservatism, like Sasse, there's an even bigger, angrier faction within that party that seems to gravitate towards candidates consumed by rage, conspiracy theories, and division.
Like former Vice President Mike Pence, Sasse seems to be committed to serving America and isn't just another angry, attention-seeking Republican intent on division via the politics of hate. And that's exactly why he'd face an uphill in the GOP primaries today.
However, if by some chance of fate Sasse is a candidate for president in 2024 and wins his party's nomination, he may not be moderate-friendly.
Ideologically, he's no Mitt Romney or John McCain.
Senator Sasse teeters on the "right-wing" end of conservatism.

Heritage Action of America, a conservative organization that ranks Members of Congress based on their level of conservativeness, rates Sasse 92/100 for the current session while giving him a lifetime score of 89/100. The average Senate Republican's lifetime score is 82/100.
Of course, a lot of Trumpers crudely refer to him as a RINO (Republican In Name Only) because he slams Trump; But there's nothing liberal or moderate, ideologically, about Sasse.

Should Sasse run today, a lot of MAGA voters would consider him the lesser of two evils against Biden and subsequently support him. However, it's unlikely he'd get anywhere near the level of support or enthusiasm as Trump or Florida Governor Ron DeSantis from that wing of the GOP. Many MAGA followers would skip voting or support a fringe candidate instead.
My message to Ben Sasse: Stand your ground. Like Liz Cheney, you've gained the admiration and respect of many, even those who don't see eye-to-eye with you on the issues. And if you're elected president, they will, at the very least, respect you. And that will get you a lot farther than the "weirdos" you referenced last night.

What are your thoughts on a potential Ben Sasse presidential run in 2024? Please share below.
Tags:
Predictions / Odds
,
Presidential Politics